What are Bank Repo Distressed Homes?

Bank owned homes are homes that have been repossessed by a bank or financial institution because the previous homeowner have not paid their home loan. If the homeowner and the bank cannot agree to a resolution about the unpaid mortgage, the bank will take over ownership of the property and will sell the property at auction. If the property is not sold at auction or if the property is in danger of being sold for too little at auction, the bank will take over the property again and will try to sell the property through a third party, such as a realtor or real estate agent.
Advantages of Bank Repos

Distressed bank foreclosures being sold through a third party have many advantages. Unlike other types of foreclosures, they are sold through a real estate agent or realtor, so that you can view the property usually and can ask questions about the home. As well, since the bank has had to take over ownership of bank distressed homes, the bank has generally taken care of clouds or liens on the title of the property, so that you may have fewer legal worries. If you want to buy distressed properties with some of the same benefits as buying a full-priced home, distressed REO homes might be right for you.
Some banks will even offer you attractive financing packages on their bank foreclosed properties as an extra incentive to buy. Lenders want to get rid of foreclosed property fast, and that means big benefits for you, the buyer. You enjoy a quality home at savings of up to 50% plus additional benefits as well. In this sense, repossession can really work in your favor!
At DistressedPropertiesSale.com, we offer comprehensive listings of bank foreclosures and other distressed repo homes. We update our listings daily and include plenty of resources so that you enjoy the highest quality service possible.
Click on the Map to Start Your Search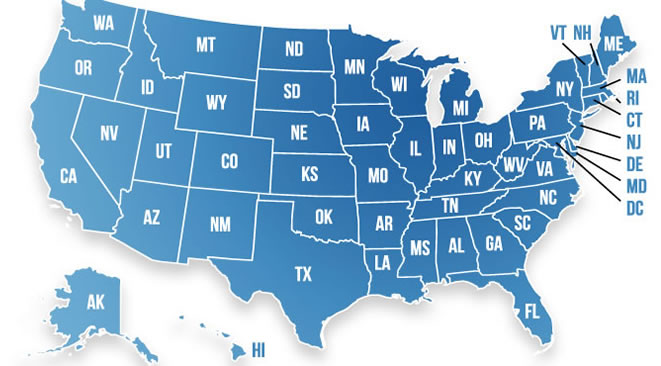 Search Bank Foreclosures by Top Cities