What is the FHA?
The FHA (Federal Housing Administration) is a government agency that insures mortgages. When a mortgage insured by the agency is not paid, the property becomes repossessed and becomes a discount government foreclosure.
FHA is a government agency and part of the Department of Housing and Urban Development (HUD). Although you may never have heard of the Federal Housing Administration or the HUD because they work in the background of so many home purchases, both the HUD and the Federal Housing Administration have a big impact on the ways home are purchased in this country. The Federal Housing Administration insures loans for lenders so that lenders feel more comfortable and safer offering loans to more people. It is partly thanks to the Federal Housing Administration that mortgages are as affordable and as accessible as they are.
FHA Foreclosure Homes
If a homeowner has a mortgage insured by the Federal Housing Administration but fails to pay that mortgage, the lender can start foreclosure proceedings against the homeowner. This is a process to ultimately repossess the property. The lender will file a claim with the Federal Housing Administration and the agency will pay the lender for the money lost on the defaulted loan. Eventually, when the home is repossessed, the HUD will take ownership of the home.
At this stage of the process, the HUD will own a home and will have had to pay money to the lender to cover the bad loan on the property. The HUD is not prepared to hold real estate and must earn back the money lost on the defaulted loan. Therefore, the HUD will attempt to sell its foreclosure properties quickly. Usually, it does this by offering a good discount on its distressed houses.
HUD Home Benefits
HUD properties come with many advantages. There are many government foreclosures to choose from, so you can select just the type of property you want in the location that interests you. These homes are also sold at up to 50% below market value and are often sold through an HUD approved broker, as well, so buying them is very similar to buying with a real estate agent. You can view these homes and have them inspected, just as with full-price real estate. The HUD even has some programs designed to make buying a home even more affordable.
At DistressedPropertiesSale.com, we make it easy for you to find HUD foreclosed homes. Our listings are comprehensive and are updated daily with the latest FHA homes and distressed properties. We even offer you professionally-written guides that teach you how to buy property for less. Step by step, we help you find the property you want. Click here for your 7-day trial experience!
Click on the Map to Start Your Search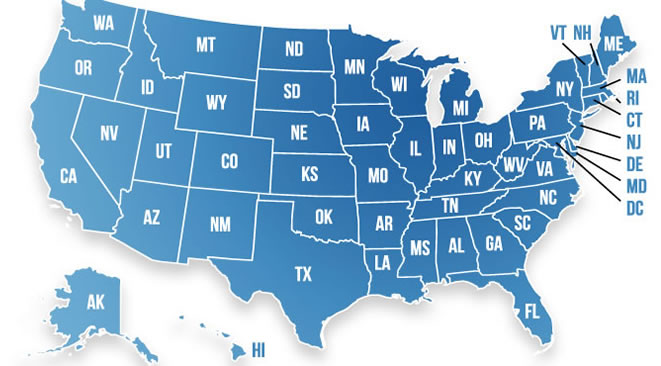 Search Bank Foreclosures by Top Cities