Auctions
Auctions are often how foreclosed properties are sold. Although this method of buying has some risks, prepared buyers can expect to save up to 50% off a home's market value by buying at auction.
Auctions offer an excellent opportunity to buy foreclosure properties at 30% to 50% below market value. Auction properties are a wonderful way to get started in real estate because anyone can take part in a foreclosure auction and can buy a good quality property for a low price simply by being the highest bidder.
Why an Auction?
A foreclosure or bank auction takes place because a homeowner has failed to pay the home loan on time. Since real estate is held as collateral for a mortgage, if a home loan is not paid on time, the lender can repossess and sell the property in order to recoup money lost on the loan. Lenders are usually eager to get their money back quickly and since lenders are not in the real estate business, the bank auction is often the favored way to try to sell off a non-performing asset such as a foreclosed house.
Buying Foreclosure Auctions
Anyone can buy distressed properties auction. All it takes is a little know-how and preparation. Before attending such a sale, you might want to learn about the auction laws concerning foreclosures in your state. Before you pay your non-refundable down payment on a property at auction, you might want to research the properties being offered and perhaps get an inspection of a property that interests you. Like any purchase, buying real estate at a foreclosure auction does come with risks, but you can mitigate these risks by planning ahead.
You can easily find auctions and other foreclosure homes through DistressedPropertiesSale.com. We offer an array of distressed properties across the country, so that you can always find the property you want at a price you are willing to pay. Plus, our resources ensure that you buy for the minimum amount possible. You have nothing to lose and a dream property to gain, so start your 7-day trial today and browsing our listings at DistressedPropertiesSale.com!
Click on the Map to Start Your Search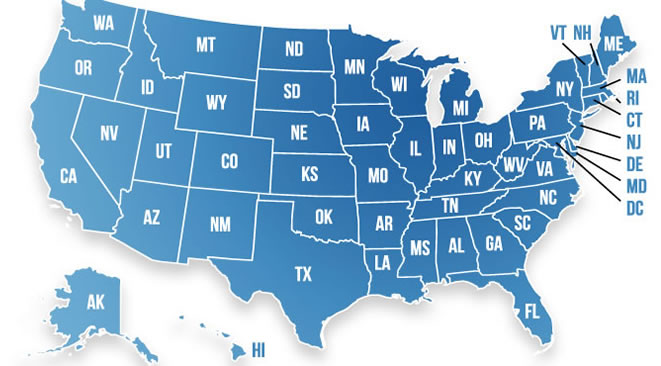 Search Bank Foreclosures by Top Cities