Freddie Mac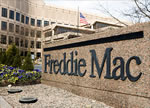 The Federal Home Loan Mortgage Corporation (FHLMC), also known as Freddie Mac, is one of the federal government's government sponsored enterprises (GSEs). The purpose of the FHLMC is to improve access to homeownership across the country. Since the FHLMC plays an important role in the secondary mortgage market, mortgages are more affordable and accessible for everyone. The FHLMC's actual role is to buy home loans from lenders and then combine these loans into securities which can be traded. Investors buy these bundles and this generates money.
The role of the Federal Home Loan Mortgage Corporation
The money that lenders obtain by selling home loans to FHLMC is used to fund more mortgages. This allows lenders to create a number of mortgage packages, even for bad credit borrowers. Although many homeowners and buyers are not even aware that FHLMC exists, the GSE plays a key role in generating more mortgage options and home loan refinance options for all buyers. Thanks to the FHLMC, more people also enjoy lower monthly home loan payments. With the money that lenders receive from FHLMC, lenders can afford to make mortgages more affordable.
Fannie Mae and the FHLMC
The FHLMC is often confused with Fannie Mae, or the Federal National Mortgage Association (FNMA) Foreclosures, another GSE involved in the mortgage industry. The role of the Fannie Mae is to insure mortgages. Both the FHLMC and the FNMA work behind the scenes to offer better access to home loans and home ownership.
Government Foreclosures
Mortgages that are owned by the FHLMC or FNMA can becomes foreclosure properties if these mortgages are not repaid on time. When a homeowner falls behind on these mortgages, lenders are paid by the government for the money lost. The distressed properties are then resold to allow the government to recoup their money. Freddie Mac REO properties and government foreclosures are often sold below market value. If you are interested in buying Freddie Mac foreclosures or other foreclosure homes, start your 7-day trial membership at DistressedPropertiesSale.com. Our extensive listings can help you find the best deals on repo homes.
Click on the Map to Start Your Search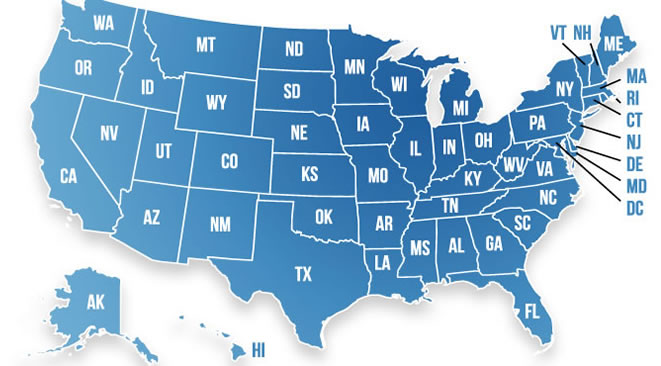 Search Bank Foreclosures by Top Cities