How to Invest in Distressed Properties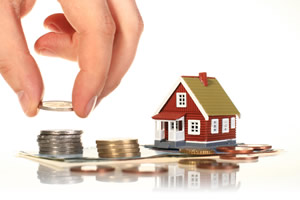 Without a doubt, buying distressed properties is the first step towards enjoying financial freedom. Not surprisingly, these real estate properties offer buyers with so much more than just savings. Buyers can actually enjoy numerous investment opportunities, which only these homes offer.
Here are just some of the ways you can profit from the purchase of distressed houses.
Option 1: Buy and Re-Sell
If you have enough to make a cash purchase and are lucky enough to land a good deal on a distressed property, the easy and fastest way to earn profit is by re-selling it once again almost immediately. It would be a good idea to have a buyer already waiting in the wings as soon as you purchased the property. But if not, you can still hold on to the property until you found one. Usually, it does not take long for you to sell, especially if you list the home still below its current market value.
Option 2: Buy and Refinance
If your credit is in pretty good shape and you want to enjoy profit without having to sell the distressed property, you can choose to refinance. Refinancing typically involves taking out a new loan, paying the old one and considering the money left over as your profit. It is actually a way of cashing out the equity, especially if you purchased the home at an amount way below its market value. Keep in mind most lenders agree to a mortgage loan if the borrower has owned the home for at least six months. Some buyers settle with a home equity loan, since they are easier to apply for and, at the same time, help you cover repair costs.
Option 3: Buy and Flip
Many buyers choose to invest in distressed properties because they are in the home flipping business. Essentially, this involves buying a home, repairing and renovating it and then selling it for profit. If you are interested in this type of business, it would be wise to have a regular contractor to work with and an agent who will market the home after it has been fixed up. Although it could take longer for you to enjoy return on your investment, you can actually enjoy more profit.
Option 4: Buy and Rent/Buy-Back
Some buyers who bought distressed properties from the owners agree to a buy-back or rent-back option. Aside from not having to evict the owners, you are also assured the property is in good hands, especially if the owners are serious about staying put. This set up can actually be a win-win situation for everyone involved.
Option 5: Buy and Rent
For long term enjoyment of your investment decision, you can simply opt to rent out the distressed property. You can use the rent money to pay for the mortgage dues and the other costs of maintaining the place. There is always a huge demand for rental homes, especially in places where home prices are quite high. Just make sure you are ready to be a landlord and prepared for all the duties and responsibilities which come with the title.
Investing in distressed properties, whether pre-foreclosures, foreclosures at auctions or bank repo homes, has always been a profitable idea. It is important to always remember that the trick to making any of these options work is to make sure you land the best deals.
For certain, you can find the perfect distressed house for sale to invest in here, at DistressedPropertiesSale.com. With our huge database of properties in distress located all across the nation, you search is guaranteed to be stress-free and convenient.
Enjoy the rewards of investing in distressed properties today!