Why Buy a Repo Home for Sale?
Repo homes are properties that have repossessed, usually because the previous homeowner has failed to pay their mortgage. When a homeowner defaults on their home loan, the lender or the government entity insuring the mortgage eventually repossesses the property. The property is then resold so that the government or the lender can gain back the money lost. Since the sellers selling foreclosure properties are not in real estate and have already lost money on these distressed properties, they are often willing to sell these homes for less. In fact, some foreclosures are sold at up to 50% below market value.
Why Repossessed Property?
If you need to buy a home, foreclosed homes are a great option. It is just like buying a home at discount. You get a quality property, but you pay less than you expect to pay, and this means easier financing and instant equity as well.
Lots of Foreclosures
There are even many options for you to choose from. Bank repo homes, for example, are homes offered for sale by lenders who have not been able to sell the properties through a public auction. HUD homes are being sold through the government via HUD-approved real estate agents. VA repo homes are homes that were last owned by a member of the military. All these options provide you with the chance to save.
Bank owned homes and foreclosures are sold below market value because sellers are eager to get rid of these properties. However, in some cases foreclosed properties may need some repairs because the last homeowners did not take care of these homes as carefully as they might have. As a result, it is important for you to hire a professional inspector to make sure that any repairs are minor and you may wish to set aside some money for repairs as well. However, spending a little time and effort on fixing up the house is well worth it when it saves you thousands or even tens of thousands of dollars.
Buying Foreclosed Homes
There are many reasons why homes are repossessed, just as there are many reasons why homeowners cannot make their mortgage payments. However, all these foreclosures are great news for home buyers who want to save big money on their next real estate purchase. If you are ready to make repo homes work for you, save money with DistressedPropertiesSale.com. Our up-to-date and comprehensive listings help you hone in on the discount homes that are right for you. We even provide you with all the resources you need to make informed buying decisions.
Click on the Map to Start Your Search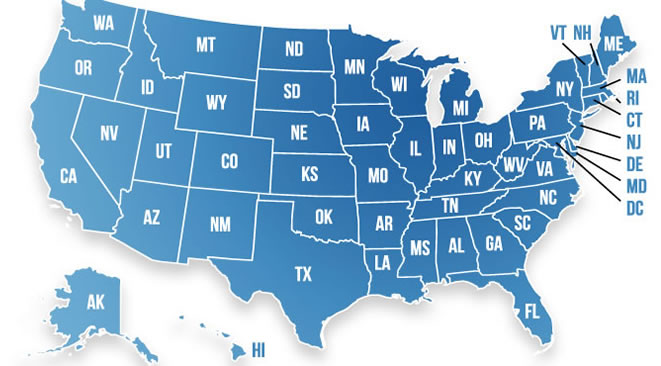 Related Articles
Search Bank Foreclosures by Top Cities