About Tax Lien Sales
Tax lien sales are a profitable and safe way to invest in real estate - often without having to take ownership of a property! If you want to make money in real estate without buying, managing and trying to resell foreclosure properties but still want to make plenty of money, tax lien properties might be right for you.
What are Tax Sales?
Most counties and municipalities generate revenue by collecting property taxes from homeowners. If a homeowner fails to pay their property taxes, the municipality or county will often place a tax lien on that homeowner's property. If the taxes remain unpaid, the county or municipality may sell their right to the tax lien to investors to generate revenue.
For investors, tax liens are a great way to make money. By buying such a lien you are lending money to the homeowner to pay the property taxes on the home. If the property owner uses the money to pay the property taxes, you get up to 18% returns on your investment. If the homeowner still does not pay the taxes you can take over ownership of the property by paying the taxes and any associated fees. In either case, you get cash in hand or a property you can resell or lease.
Are Tax Sales Right for You?
Most tax lien auctions are announced publicly. These sales are usually held in auction format, with the highest bidders winning the rights to tax liens. As with any investment, it is important for real estate investors to prepare for such sales and arrive armed with knowledge about each property they wish to bid on.
Some new investors confuse tax lien auctions and tax deed sales. Auctions of tax deed properties are simply auctions where homes - not just tax lien rights - are auctioned off to pay for unpaid taxes. If you want to buy distressed properties for very little, tax deed auctions might interest you.
Whether you are interested in tax deed auctions or tax lien sales, DistressedPropertiesSale.com has the resources you need to explore all your options and invest wisely. Our listings of foreclosures help you hone in on the real estate that is best for you while our resources help you understand exactly how you can save even more with foreclosures.
Click on the Map to Start Your Search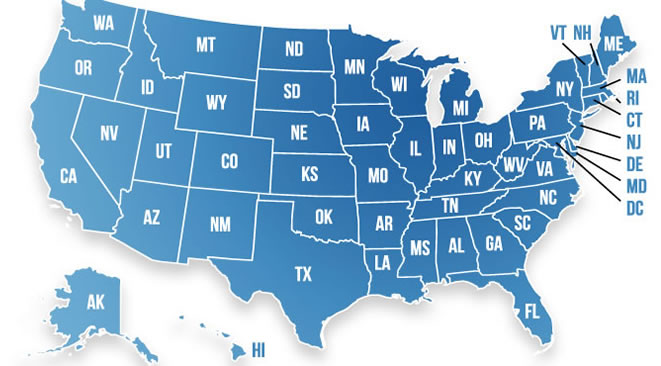 Related Articles
Search Bank Foreclosures by Top Cities