Using the Home Tax Credit
The government is now offering a tax credit to make your purchase of a foreclosure home even more affordable. You simply cannot afford to delay buying a home with this amazing tax advantage just waiting for you.
Times Historically Beneficial for Foreclosures
If you have ever considered buying a house or foreclosure property, times have never been more advantageous to invest in distressed properties. There is no time to delay. There are several conditions that make this a historically ideal time to invest in foreclosure properties. There are currently many foreclosures on the market, and the large number of properties is pushing down prices while increasing options and selection. In addition to the very low prices, the government is adding some very attractive incentives in order to make buying foreclosures even more affordable.
The main incentive offered by the government right now to buyers of foreclosures is a home tax credit. The income tax advantage to buyers has in fact recently changed and is set to expire in just a few months, so now is the time to buy.
The Old House Buying Tax Incentive
The tax advantage originally offered to home buyers was a $15,000 home buyer credit. This tax advantage offered a $15 000 credit (or 10% of the value of a new home) to all homebuyers and was designed to increase home buying. When President Barack Obama introduced his $838 billion economic stimulus package, however, this $15 000 credit was eliminated. The House of Representatives agreed to a $787 billion package, one which also did not include the $15,000 credit.
The New Tax Incentive Makes Buying Foreclosures Even More Affordable
Instead, an existing $7,500 credit was revised for homebuyers. The credit was increased to $8,000 and under the terms of the bill this new credit does not need to be repaid if you live in your home for three years or more. The old credit did have to be repaid within 15 years at a 0% interest rate. This means that the new $8 000 credit puts money in your pocket – and keeps it there.
The $8 000 credit is available to all first-time homebuyers who buy property between April 9, 2008 and Dec. 1, 2009. Married buyers with incomes of up to $150 000 and single homebuyers with incomes of $75 000 or less will qualify for the full credit. When you combine this $8 000 credit with foreclosures – which are already priced at up 50% below market value – you could save tens of thousands of dollars on the purchase of a home. This can make your home cheaper than rent. Even if you have always assumed that you could not afford a home, now is the time to consider foreclosures. When combined with the tax credit, especially, foreclosures could make homeownership a reality for you.
There is no time to waste, because the tax credit is set to expire in only a few short months. Join now and start your home search now with DistressedPropertiesSale.com. Our listings are detailed and include all types of properties across the nation. You are sure to find a home you like – and can afford -- here.
Click on the Map to Start Your Search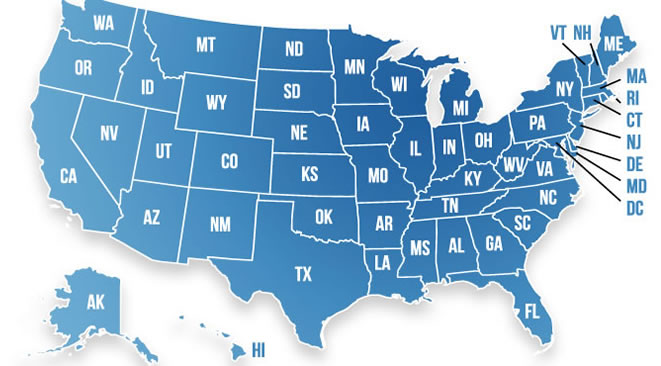 Related Articles
Search Bank Foreclosures by Top Cities